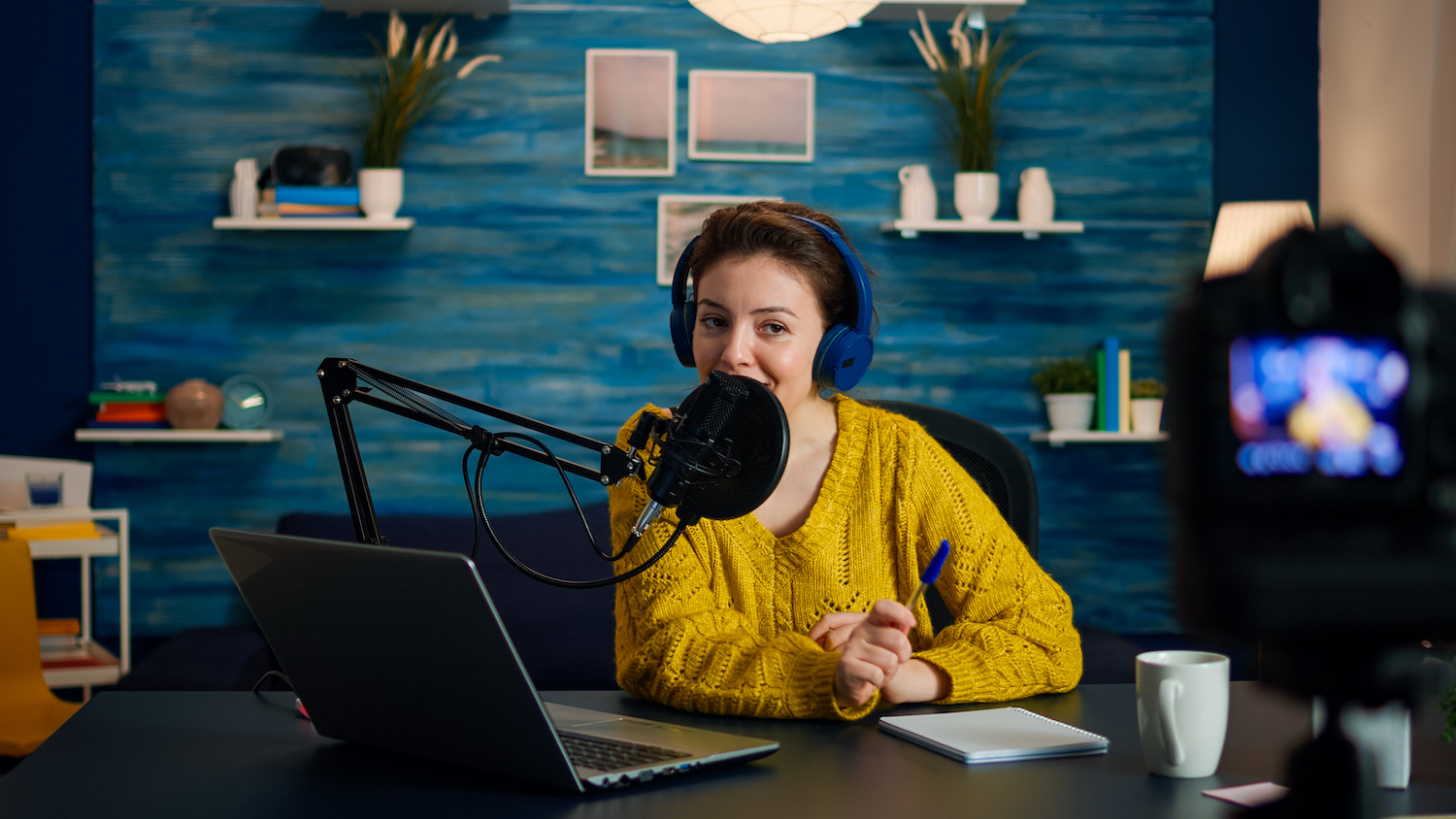 The quality of audio recordings has greatly increased with the development of technology. The era when you valued actual audio recordings are long gone. The number of people using audio online streaming has significantly grown. With the advent of faster internet technology, more and more customized live audio broadcasting is accessible for audiences across the world. You may listen to, play, and stream the audio you want on an audio streaming platform.

What exactly is audio streaming? 
Audio streaming is a technique that enables continuous online streaming of sound recordings like podcasts, lectures, and music. The ability to listen to audio without downloading is the main benefit of audio streaming.

As it comes, the audio stream is divided into little packets of data, and after briefly buffering, it begins to play. More audio packets are concurrently received by the device as the audio is played continually, ensuring uninterrupted playing.

How does audio streaming work? 
This generation's media environment offers a vast array of streaming entertainment options. With audio streaming, you may listen to well-known podcasts and music. You may listen to a ton of songs by many different artists via music streaming without needing to download any files.
Millions of soundtracks are immediately accessible for streaming on sites like Spotify, Apple Music, and many more. The audio streaming service automatically creates a song playlist depending on your feed when you choose a genre. Podcasts allow for seamless streaming to any device and can be downloaded and streamed for listening. In contrast to other conventional audio recordings, the media files are organized and delivered in packets of information for immediate streaming, which doesn't need any storage mostly on devices.

For dependable audio streaming, all you need is a high-speed internet connection, a membership to any streaming service, or a mobile app. 

What are the benefits of audio streaming? 
Audio streaming is quite popular because of the obvious benefits that come along with it. Let's take a look at some of the key benefits that audio streaming would offer. 

-    It provides an uninterrupted playback experience 
There is no longer any kind of wait as the information downloads. You have the option of listening to your chosen audio material right now, without any waiting or buffering.

-    Reduce expenses and piracy
It is possible to significantly reduce the cost associated with purchasing CDs or digital downloads of well-known albums or artists. With a small monthly price, audio streaming offers the most cost-effective way to replace unlawful material downloads.

-    Boost Storage and Save Space
Downloading large files onto your devices may be avoided with streaming audio formats since you will have full access to thousands of movies and songs while having no storage concerns.

-    It provides direct access to streamed content 
With the flexibility of access across different devices, you may hear live audio material like debates, political speeches, or commentary on sporting events.

-    It provides multiple options to access content 
With the ability to easily change your IP address, you can stream audio and music on the go and overcome regional restrictions.

Final words
Now you have a clear idea on what audio streaming is and what benefits are associated with it. You can think about having your own online stream over the internet. This is where you will need to get hold of an audio streaming panel. By doing some basic configurations on the audio streaming panel, you can proceed to stream your content without a struggle. You will surely enjoy the experience that comes with it. 
Tuesday, December 5, 2023